It's traditional that I write at least two gift guide columns toward the end of each year and this year was no exception. In fact, this year I recommended more cool products in my three gift columns than ever before. Rather than sending you all over the Internet to read them, I've summarized or pasted all of the salient details (and more—including pictures!) below.
So, without further ado, here are this year's picks for the best gifts to get for the geeks you love:
Kenu Stance: A Tiny Tripod for iPhones
One of the best ways to insure great-looking pictures is to keep your camera still. So, my first suggestion this year is Kenu Stance ($24.95), an ingenious tiny tripod that connects to your iPhone's Lightning port using MicroMount, a patent–pending attachment made of a durable, resilient resin known as Grilamid. That doohickey connects to a ball-and-socket mechanism, allowing precise positioning of your iPhone in both portrait or landscape modes.
Despite being smaller than a pack of gum and weighing about as much, the rest of the device is fabricated of heavy-duty zinc alloy, making it solid as a rock. Finally, one of its legs doubles as a bottle opener. Bottom line: It's earned a permanent spot on my keychain so I'm never without it.
Link: Kenu Stance for $24.95 at Amazon.com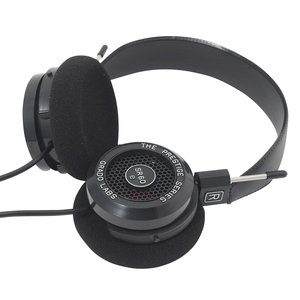 Grado SR60e: Killer Headphones at a reasonable Price
I bought my first (and so far, my only) pair of Grado headphones more than 20 years ago. I never expected them to last this long, and I never expected them to still be among my favorite headphones of all time, but they are. Handmade in Brooklyn, N. Y. since 1953, Grado still makes some of the most amazing sounding headphones you're likely to encounter.
Now for the good news: While they no longer make my beloved SR60 model, its successor (SR60e), which sounds as good or better, still sells for under $100.00.
Link: Grado SR60e for $79.00 at Amazon.com
BLUE RASPBERRY + YETI: Awesome yet affordable microphones
As much as I love the Blue Yeti USB microphone ($122.09) I use for podcasts, voiceovers, and GarageBand and Logic Pro recordings, it's a little too bulky for travel. So, for years I've been on the lookout for a portable mic that sounded as good as the Yeti.
I found it in the new Blue Raspberry mic ($199.00). With its new, patent-pending Internal Acoustic Diffuser (IAD) to minimize environmental sounds on your recording; an integrated stand with a connection insulator and shock absorbing feet; and both USB and Lightning cables in the box, it's the best sounding microphone I've ever used on the road.
Link: Blue Raspberry USB mic for $199.00 at Amazon.com
Link: Blue Yeti USB mic for $122.09 at Amazon.com
Next, if your geek's iDevice is running out of space, SanDisk has an elegant solution—the iXpand Flash Drive. These little gems look like ordinary USB flash drives, but have a flexible Lightning connector at the end opposite the USB 3 connector. The free iXpand mobile app lets you back up your iDevice's Camera Roll automatically, transfer videos and photos to and from your iDevice, and watch movies in popular video formats including WMV, AVI, MKV, MP4, and MOV.
Prices start at $49.99 for 16GB to $129.99 for 128GB.
Link: SanDisk iXpand starting at $49.99 at Amazon.com
SILK FOLIO: IPHONE 7/7 Plus Case + Wallet for under $15
I've seen many iPhone cases that purport to replace your wallet, but most of them don't hold enough stuff. The Folio Wallet Case for iPhone 7 and 7 Plus is the exception, with separate pockets for 4 credit cards plus a full-sized place for cash. It provides more than adequate protection; includes a screen protector and wrist strap; and folds into a stand for viewing movies.
With all that going for it, the lifetime warranty and ultra-low price of $14.99 are merely the icing on the cake.
Link: Silk Folio iPhone Case for iPhone 7 at Amazon.com
WICKED REACH: TURN ANY HEADPHONES INTO BLUETOOTH HEADPHONES
If you know a geek who is tethered to his or her iDevice by a headphone cable, the Reach Bluetooth Audio Receiver ($24.99) will let them use their favorite wired headphones without the wires. Just pair the Reach with your iDevice, and then plug your wired headphones or earbuds into the Reach. It's tiny—about the size of a book of matches—yet it offers a full array of controls including volume up and down, track control, an answer/hang up/play/pause button, and a built-in microphone so you can use the telephone hands-free.
For what it's worth, though it's not designed for non-bluetooth speakers, I tried it and it works pretty well for that as well. If your geek likes his or her wired headphones, this little doohickey will makes 'em wireless for under $25.
Link to Wicked Reach for $24.99 at wickedaudio.com
Olloclip Lenses: Make a great phone/camera even Better
I've loved using Olloclip lenses with my iPhones for many years, so I'm pleased to report that their latest and greatest—the Core Lens Set for iPhone 7/7 Plus—may be the best set yet. For just $99.99 it includes not one, not two, but three lenses: a fisheye, a super-wide angle, and a 15X Macro—all with new and improved premium multi-element optics.
There's also a new Connect interchangeable lens system, so it's easier to use other lenses (not included) like a 2X telephoto.
My favorite new feature, however, is a new hinged lens base that not only keeps the lens flush with the camera for improved optical performance, but also lets you use lenses with (most) screen protectors. YEA!
Link: Olloclip lenses starting at $79.99 at Amazon.com
USELESS MACHINE KIT (No Soldering): WHAT it sounds like…
I'm a little ashamed to admit I want one, but I think I'd like a Useless Machine Kit (No Soldering) from Fry's Electronics ($34.99). Once assembled, this little box has a single switch and a motorized arm that pops out, flips the switch, and then goes back inside the box. It's simple, totally useless, and (from what I hear), never gets old.
As the name implies, there's no soldering necessary—all you need is a screwdriver for hours upon hours of useless fun.
Link: Useless Machine Kit for $34.99 at Frys.com
I've released three books in the past month or two — iPhone For Dummies 10th Edition and iPad For Dummies 9th Edition (both with co-author Ed Baig), and macOS Sierra For Dummies, which is all mine. They're all pretty good books if I do say so myself. Heaven knows they've been updated enough times to get all the bugs out. They make a thoughtful gift for mom, dad, or anyone who is just getting started with their Mac, iPhone, or iPad. And, with all three priced around $25 at Amazon.com, they won't break the bank.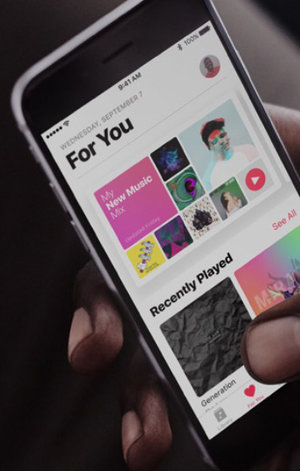 A Subscription to APPLE MUSIC: give The Gift of over 30 million songs in your pocket
Last, but certainly not least, with the holiday season in full swing, my top gift suggestion for any music-lovers in your life is a subscription to Apple Music.
Apple Music, if you haven't heard, is Apple's subscription music service with over 30 million songs for subscribers to either stream or download to their Apple devices.
Not that I care, but I'd be remiss if I didn't at least mention that it works with many non-Apple devices including Windows PCs and Android phones and tablets.
I spend a lot of quality time with Apple Music every single day, so here are four things I love most about it:
First and foremost: If I can think of a song title (or part of a song title or even the artist's name sometimes), I can usually find the song in a few seconds and be listening to it a few seconds later. I also love being able to search for music by genre and year—such as, "rock hits from 1973," "jazz from the 1950s," or "space-age bachelor pad music" to name a few I've used lately. I also like that searches often reveal curated playlists you can save for future streaming or download for offline listening.
Which brings me to the second thing I love about Apple Music: Siri. I mean, sure it's cool to search 30 million songs by genre, year, or artist, but it's cooler to say, "Hey Siri! Play rock hits from 1973," and make it so.

I ask Siri to play music for me almost every day and I love this feature more every time I use it.

By the way, on iOS devices (and macOS 10.12 Sierra), you don't have to subscribe to Apple Music to ask Siri to play music from your iTunes library. If you're not asking Siri to play music for you already, why not give it a try?
Moving right along, the third thing I love about Apple Music is the price—Student Memberships are $4.99 per month and Individual Memberships are $9.99 per month. Those are good deals but the best deal is a Family Membership, which provides the full Apple Music experience for up to six people for a mere $14.99 a month.
And the fourth thing I love about Apple Music… is sharing albums and playlists with other subscribers, especially my wife, and kids. Now, when I come across a song, album, or playlist one of them might enjoy, I send them a link, which they can listen to immediately and add to their music libraries if they care to.
If you prefer not to give a monthly subscriptions as a gift, why not consider an iTunes gift card, which start at just $10 and can be used for Apple Music or iTunes, iBooks, or apps for Macs or iOS devices.
Link: Apple Music at Apple.com
One last thing: The Amazon.com links above are all "sponsored," so they generate small (micro) payments. Please use them if you don't mind. You pay the same price, and by using them you help offset the costs of running the site, newsletter, and blog. Thanks!
Please follow and like us: